Track Directors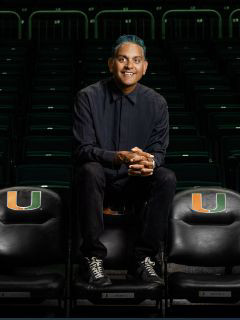 Vivek Jayaram - Co-Director Arts Track, Founder at Jayaram Law, EASL Advisory Board Member.
Vivek Jayaram is an attorney who practices in the areas of business litigation, copyright, trademark, and commercial transactions. He has represented a number of Fortune 500 companies as well as small and midsized corporations around the world in a variety of industries, including technology, healthcare, digital media, software, food and beverage, engineering, real estate development & construction, and the arts. Vivek has years of experience handling complex intellectual property matters and general business disputes on behalf of companies in state and federal courts around the country.
---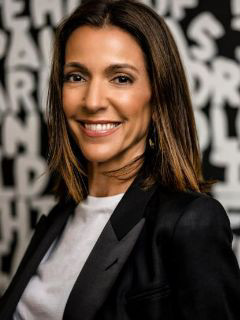 Carolina Jayaram - Co-Director Arts Track, Founding CEO at Elevate Prize Foundation, EASL Advisory Board Member
Carolina García Jayaram is the Founding CEO of The Elevate Prize Foundation, a global purpose-driven nonprofit that serves to amplify social impact and empower passionate problem solvers, leaders, and innovators.
García Jayaram has over two decades of experience in leading nonprofit organizations dedicated to enriching and shaping social impact, philanthropy, and culture. She is a devoted advocate for the democratization of philanthropy, increasing the visibility of changemakers on mainstream platforms to deepen their impact and the creation of pathways for everyone to take action and ignite social change.
She most recently served as CEO & president of the National Young Arts Foundation and, prior to that, as president & CEO of United States Artists, where she created a funder coalition endowment to help support the country's most accomplished artists.
Faculty
Michael Cheah - General Counsel of Vimeo, one of the premiere video-sharing websites. Responsible for leading the company's public policy and legal compliance efforts.
Lin Cherry - Chief Legal Officer and Head of Diversity & Inclusion at Wizeline
Ana Francois - Faculty member at University of Miami School of Communication. Francois specializes in media management issues such as startups, rights management and valuations.
Mansour Ghomeshi - IP expert and VP and General Counsel at 360fly. Previously lead IP counsel at Motorola and teaches course on Intellectual Property, Transactions and Negotiations. 
Jaime Rich Vining - Teaches Trademark and Advanced Trademark Law, and named a "Rising Star" by Florida's Super Lawyer Magazine since 2009.
Dennis Scholl - Teaches Special Topics in Cinematic Arts: Producing the Art Documentary
Jonathan Zwibel - Expert in the customs laws at the U.S. border and ports of entry, with particular expertise in the legal protection of cultural patrimony and the laws preventing the international trafficking and looting of cultural property and antiquities. Deputy Associate Chief Counsel for U.S. Customs and Border Protection.