The International Arbitration LL.M. Program comprises nine months of intensive study and training in the field through specialized theoretical and practical international commercial and investment arbitration courses, including basic and advanced lectures, workshops, and seminars, as well as hands-on skills and academic writing courses.
Short-Course Format
Many of our international arbitration courses are taught in an innovative short-course format, allowing for intensive daily study of the topic over the course of one week.
Students may choose to focus their studies on international commercial arbitration, international investment arbitration, or learn about both. Moreover, students have the opportunity to participate in our International Arbitration LL.M. Practicum program during their studies by completing a legal externship with prominent international arbitration firms and institutions in Miami and beyond.
Credits
The International Arbitration LL.M. Program requires a minimum of 24 credits, 12 of which must be in international arbitration course, completed with a minimum grade point average (GPA) of 2.3/4.00.
For the remaining credits, students may choose additional international arbitration and alternative dispute resolution courses, foundational American law courses, and/or any other courses from Miami Law's vast curriculum of 300+ annual lectures, seminars, workshops, clinics, and externships.
Miami Law also offers LL.M. students the opportunity to enroll in preparatory bar exam courses, which cover topics tested on the federal and state portions of the bi-annual U.S. bar exam. Students may pursue a variety of paths to reach their individual study goals.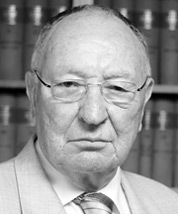 "A good LL.M. program offers its students more than merely sufficient 'knowledge' of a subject to enable them to pass a written examination at the end of the course. 21st century LL.M. students...also seek training in the skills that a credible practitioner needs in an increasingly specialist world. At University of Miami Law School, Professor Jan Paulsson has designed and put together an innovative LLM course divided between a 'bootcamp', in which he teaches the theory and practice of international arbitration, followed by a series of elective modules led by about half-a-dozen world-class specialists in different seminar and/or 'mock' international arbitration formats."
Professor Martin Hunter, Barrister, Essex Court Chambers
I. Required International Arbitration Core Concepts and Skills Courses
Students take a certain number of required international arbitration core concept and skills courses during the fall and spring semesters. Required courses include introductory courses on Basic Concepts in International Arbitration and the New York Convention, as well as a two-semester simulation of an international arbitration proceeding, covering all practical aspects of an arbitration from the arising of the dispute to the final hearing, where students obtain hands-on lawyering skills.
Basic Concepts in International Arbitration
This is an intensive course intended for two types of students: those who are generally interested in international business transactions and want an overview of the most frequent method for resolving contractual disputes, and those who are intending to go on to take more intensive courses in the field of international arbitration.
Forensics of Advocacy in International Arbitration I & II
This is a two-semester simulation of arbitral proceedings, covering all practical aspects of an international arbitration from the genesis of a dispute to a plenary hearing. The Fall course segment focuses on the initial stages of an arbitration, including the filing of a request for arbitration, selection of arbitrators, document production, and preparation of written submissions (including legal memoranda and expert witness statements). The Spring course segment covers the hearing phase, including pre-hearing preparation, oral arguments and witness examination.
International Arbitration and the New York Convention
The New York Convention of 1958 on the Recognition and Enforcement of Foreign Arbitral Awards provides for the international enforcement of arbitral awards. Considered as the most successful international convention in international private law, the Convention now has over 160 Contracting States and more than 2,000 court decisions interpreting and applying the Convention. The course analyzes and compares the most important ones of those decisions. It will offer a unique insight in treaty design, statutory enactments, varying court approaches, and the practice of international arbitration.
II. Elective International Arbitration Courses
Students may also choose from several elective international arbitration courses during the fall and spring semesters: including hands-on practical courses, academic writing seminars where students research and develop cutting-edge international arbitration topics, courses on specific sectors of international arbitration, such as investment arbitration, maritime or cultural heritage arbitration, as well as courses on international arbitration in specific geographical regions, such as the United States, Latin America and Europe.